Coordinator of Student Well-Being Services
Mgr. Veronika Jonáková
Coordinator of Student Well-Being Services, Contact Person for Students with Special Educational Needs
---
Veronika Jonáková holds a Bachelor degree in Psychology from the Western Bohemian University in Pilsen and a Master degree in the field of Wellness Specialist. At the Faculty of Mathematics and Physics, she holds the position of Student Well-Being Services Coordinator and Contact Person for Students with Special Educational Needs. Previously, she worked as a teacher assistant at an elementary school in Prague where she helped children with special educational needs, behavioral disorders and foreign mother tongue. Currently, she completes a course to obtain a sport coaching license. She is devoted to sporting archery, now predominantly as a coach, and helps archers with their mental training.
---
Responsibilities:
Psychological and psychotherapeutical counselling for students and employees of MFF UK, immediate help, mediation of long-term care.
Care of students and applicants with special educational needs.
Help in serious personal situation, incl. consequences of the war in Ukraine.
Help to victims of an inappropriate behaviour of other students, teachers or colleagues from the faculty.
Coordination of psychotherapeutic and self-development groups.
---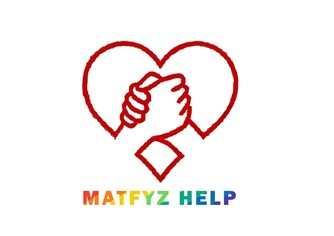 Office:
Dormitory of 17th November, builing A, Pátkova 3, Praha 8
Ground floor, room X016
Contacts:
Phone: (+420) 951 552 989
Mobile: (+420) 778 751 855
E-mail: veronika.jonakova@matfyz.cuni.cz or ko@karlin.mff.cuni.cz
Instagram: @matfyz_help
---
|   | Consulting hours |
| --- | --- |
| Monday | 10:00 – 12:00 |
| Tuesday | 14:00 – 16:00 |
| Thursday | 14:00 – 16:00 |
| Friday | 10:00 – 12:00 |
---
---
It is recommended to make an appointment by telephone or email before the visit. Appointments can be made in other days and hours than listed above.
Phone calls and emails will be accepted even outside of the office hours, in urgent matters also on weekends.