Why study in Prague?
Enrol at a top-level institution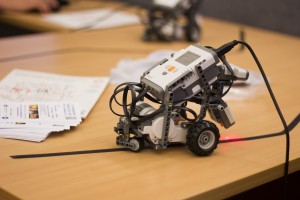 Silver medal at the ACM International Collegiate Programming Contest in 2015!
Charles University ranks among the top 2% of universities worldwide, a position that has been repeatedly confirmed by international university rankings. In computer science and mathematics it does even better. We provide the facts below:
The education programmes at Charles University are accredited by the Ministry of Education, Youth, and Sports of the Czech Republic and the degrees awarded to our graduates are internationally recognized.
Participate in an outstanding programme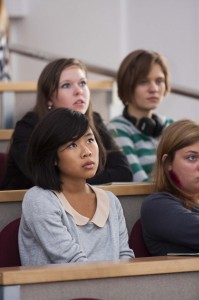 Charles University has a long tradition, dating back to the 14th century, of promoting science, knowledge, and education in general. Already in the 14th century foreign students were coming to Prague to study at our university. Today, Charles University's world-class research is the foundation for its high-quality education. It offers bachelor's, master's and PhD programmes. Teaching and research go hand in hand, both in our vision and work. Even undergraduate courses are taught by prominent and distinguished researchers. These include Jaroslav Nešetřil, Jiří Sgall and Jan Kratochvíl, to name a few. You can look up these people at Microsoft Academic Search or Google Scholar. In our curriculum we put a strong emphasis on ideas and concepts that have stood the test of time and that will endure. At the same time, we provide opportunities to become acquainted with modern research and technologies. While providing a high-quality education, we strive to maintain a friendly academic environment with an individual approach to students. The ratio of students to professors is only around 13:1. At Charles University we use the European Credit Transfer System (ECTS). The following are a few illustrations of the quality of our education. More than 40% of Internet peering centers worldwide use the BIRD routing server, software that originated as a student project at our university. One of the two main integrated development environments for JAVA is NetBeans, software that originated as a student project at our university. The quality of our study programmes is also seen in the fact that our graduates move on to successful careers with companies such as Google, Facebook, IBM, GoodData, Oracle, SAS, Deloitte, Novartis, Two Sigma and Avast. Have a look at the Alumni section.
Enjoy affordable expenditures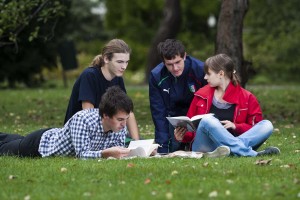 For Bachelor's and Master's Programmes, the annual tuition for students from the EU is 4000 EUR per academic year, for students from outside the EU 6400 EUR per academic year. for PhD Programmes, there is no tuition fee. Moreover, various scholarships are available for our students – check the section Scholarships. Average living costs range from 550 to 650 EUR per month, including accommodation, meals, public transport, and leisure activities. For our students we provide convenient and affordable accommodation in student dormitories. You won't need a car while studying at Charles University: trams, buses and the metro can take you absolutely anywhere you want to go and have very frequent schedules. In fact, using a car in Prague is more of a hindrance than a help.
Get to know a vibrant country and its rich culture and history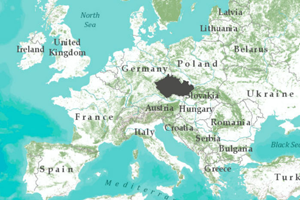 The Czech Republic is a country in Central Europe, bordering Germany to the west, Poland to the north, Slovakia to the east and Austria to the south. Since time immemorial the Czech lands have been at the crossroads of European culture. The Czech Republic is a member state of the European Union and part of the Schengen Area. Thanks to its central location, a large part of Europe is easily accessible by train, car or bus, and the rest by plane. Since the 1989 Velvet Revolution the Czech Republic has become a highly popular destination. Tens of thousands of foreigners have happily settled here, enjoying the country's combination of high living standards and low costs. The Czech Republic is among the 34 economies in the world classified as "advanced economies" by the International Monetary Fund and also on the list of high-income economies of the World Bank. Many leading IT companies like Google, IBM, Microsoft, Oracle and Hewlett–Packard have branches in the Czech Republic. The antivirus computer programs AVG and Avast originated in the Czech Republic. The Czech Republic is one of the very few countries in the world where Google has a rival: the Czech company Seznam has around 50% market share. You might try to compare the map applications of Google and Seznam. The Czech Republic has a low crime rate and civil disorder is very rare in our country. According to the Australian Institute for Economics and Peace, the Czech Republic is among the 15 most peaceful countries in the world. For more information and a comparison with other European states, you can consult the European Sourcebook of Crime and Criminal Justice Statistics. Natural disasters are extremely rare in the Czech Republic: there are no tornadoes, tsunamis, earthquakes etc.
Live in one of the world's most beautiful cities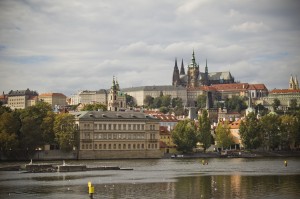 Charles University is located right in the historical city centre of Prague. Here you will find stunning architecture, lovely lanes, lofty church spires and cupolas, splendid palaces and town houses, bridges criss-crossing the river Vltava, and extensive green spaces in its gardens, parks and islands. With a more than 1100-year-long history, Prague is a city in which all architectural styles can be found: from Romanesque through Gothic, Renaissance and Baroque to Classical, as well as modern styles such as Cubism, Art Deco, Functionalism and contemporary trends. Since 1992, the historic centre of Prague has been included in the UNESCO list of World Heritage Sites. No wonder that Prague is an attractive tourist destination – more than five million tourists visited it in 2011. Its beauty, location and characteristic elements have earned the city many nicknames: the Golden City, the heart of Europe, the City of a Hundred Spires, the Pearl of Cities … The most remarkable monuments in Prague include Prague Castle, the largest ancient castle complex in the world; Charles Bridge, the oldest bridge in Prague, built by Holy Roman Emperor Charles IV in 1357; the Old Town Hall with its Astronomical Clock, a place associated with the most significant events in the country's history; and this is just to name a few. The Computer Science building of Charles University is a former Jesuit monastery dating from the 17th century and located between Charles Bridge and Prague Castle. If you haven't been to Prague yet, you may get some feel for the city by using the Google and Seznam map applications.
Broaden your horizons: interesting facts you may not have known
The Bata footwear company was founded in 1894 by Tomáš Baťa, a shoemaker from the Czech town of Zlín.
The car company Škoda was founded as a family business by Laurin and Klement in 1895. The company is one of only four car manufacturers in the world that can boast a tradition exceeding a hundred years.
One of the most prominent physicists, Albert Einstein, was appointed as a full professor of theoretical physics at Charles University in 1911 (the German part of Charles–Ferdinand University as it was then), and worked there until 1912 when he moved to Zurich.
The popular and international word "robot" was introduced by Czech writer Karel Čapek in his play R.U.R. (Rossum's Universal Robots) in 1921; the word is derived from Czech "robota", meaning "labor" in English.
The Czech Republic is one of the very few countries in the world where Google does not have a clearly dominant position on the search market. Its rival is the local Czech company Seznam.
More than 40% of Internet peering centers use the BIRD routing server, software that originated as a student project at our university.
Sounds interesting?