Alumni
Our graduates successfully pursue careers in companies such as Google, Facebook, IBM, Oracle and Avast, and universities such as Stanford, MIT, Cambridge and Warwick. Whilst we of course cannot claim that their success is solely due to us – much owes to personal diligence and creativity – it may be of interest to read what some of our graduates have said about their studies at "Math-Phys" (in Czech the Mathematics and Physics Faculty is called "Matfyz" for short).
 Aakash Ravi (COO, Spaceti)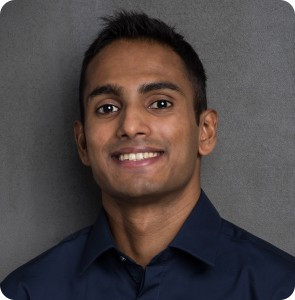 The most important thing that a university can teach you, especially at the Bachelor's level, is how to think. Matfyz did just that, forcing me to abandon my old ways of unstructured thinking and adopt a logical, analytical, and a process-based reasoning ability by forcing me to learn the essentials of mathematical reasoning at a very early stage. Thanks to my bachelor's education at Matfyz, I was able to easily thrive in demanding corporate engineering environments like IBM, challenging higher level institutions such as Stanford, and also start a technology company while still in college.
My company Spaceti is one of the most successful early stage companies from the CEE region, and (at the time of writing, in early 2018) we are working with active clients in over 10 countries and raised a large investment round with Reflex Capital and FastForward after just 1 year of operation. As COO of the company, I am focused on a lot more than programming and algorithms. My firm grounding in mathematics and computer science, however, help me to make product and business decisions in a much more logical way with an analytical mindset and minimize the number of errors.
Moreover, many of my brilliant colleagues are also Matfyz students, working tirelessly to make Spaceti a global technology leader in the smart buildings industry. They inspire me every day and remind me why Matfyz is such an amazing place to study and innovate.
Larysa Aharkava (Software Engineer, Google)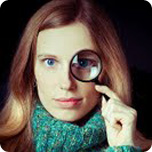 Studies at Math-Phys are not always easy, but there is a lot of high level material. Courses not only provide students with theoretical knowledge, but also give a broad overview of practical aspects of programming work, as well as current innovations in the area of IT. Thanks to the knowledge I gained at Math-Phys, it wasn't a problem for me to start working as a programmer, even without previous experience. After graduation I received job offers from big companies such as Microsoft and Google.
Many of the teachers at Math-Phys have a deep knowledge of their field of expertise and are open to discussion as well as being responsive to the demands of students. Staff at the Study Department always strive to help students the best they can and they are very pleasant and friendly. The faculty building is situated in an excellent location and modernly furnished. Studies in later years were quite flexible and this is why I was able to work as a computer programmer during my studies.
Moreover, at this faculty one meets a lot of clever and purposeful people and therefore Math-Phys is an ideal place for "networking". Math-Phys students work all over the world (a lot of them work, for instance, at Google) where they try to disseminate not only their experience, but also opportunities for their fellow graduates.
Michal Beneš (Quantitative Analyst, Two Sigma Investments)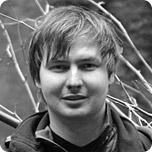 When I studied at Math-Phys I especially enjoyed the interaction with my fellow students. There were many remarkable personalities among them, having many interests and broad horizons. There weren't any nerds. The teachers are also unforgettable. Most of them were very accommodating towards students. Even the most distinguished experts were willing to devote a substantial amount of time to discussions with students interested in their field.
The credit system gives students a lot of freedom in choosing courses according to their interests and I dare say that the choice is very wide. I liked participating in seminars focused on solving mathematical problems. They turned out to be excellent training for my current job.
Two Sigma is a company known for its very high demands on prospective employees. Hundreds of job-seekers graduating from the best universities worldwide and with impressive CVs are turned down every year. It is great that a graduate of Math-Phys can be successful even in such an extremely competitive environment.
Jan Vondrák (Research Staff Member, IBM Almaden Research Center)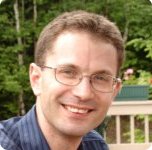 I spent eight happy years at Math-Phys, starting in physics in 1992 and later transferring to computer science and discrete mathematics. Only later did I realize how fortunate I was to have had easy access to this kind of education.  I have been studying and working in the United States since 2000: I received my PhD in applied mathematics from the Massachusetts Institute of Technology and then I worked at Microsoft Research, Princeton University and IBM Research. Looking back, I would say that undergraduate training at Math-Phys is comparable with top-level institutions in the US. The quality of courses, academic standards and general vibe in Prague are in no way inferior to universities such as MIT or Princeton.  In terms of advanced research, discrete mathematics and theoretical computer science at MFF UK is world-class, and the professors are widely acclaimed. I wonder if students in Prague realize how lucky they are to have such an institution within walking distance.
Jakub Vrána (Software Engineer, Facebook)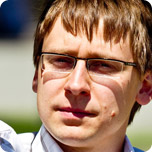 I could have done primary school work with my hands tied behind my back, but at secondary school I really struggled and not many people believed I would get anywhere in my studies. However, the entrance exams for Math-Phys seemed easy to me, because they dealt with exactly the same types of problem that I enjoyed, which don't require studying because just thinking about them is enough. That's when I began to suspect that this is a faculty where I would enjoy being.
During my studies I was already programming actively and I gained a high level of knowledge through experience. The theoretical basis offered at the university was, however, invaluable, because it would have taken me many years to understand the context of my work just from practice, if at all. Two courses which gave me the most in this respect were Data Structures and Complexity of Algorithms. Thanks to them I can understand what in programming it makes sense to fiddle with and what can't be improved upon.
The Master's certificate was always just a piece of paper for me and I've never flaunted it. Well, not until the moment of arranging for a work visa to the US, when it proved a very useful thing to have. Even without it, I would definitely not regret having graduated from Math-Phys.
Vera Koubková (Freelance Management Consultant, vice-chair of the Czech British Chamber of Commerce in London)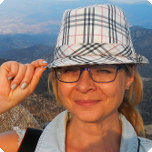 I came to study Mathematics at Math-Phys with a desire to understand how the world works which, frankly, was rather ambitious. I graduated in 1997 in Computational Mathematics and joined Accenture, an international consulting company. I worked as an analyst and a programmer, developing an Executive Information System for a leading Czech bank. Two years later I relocated to London and continued my career as a project professional working for financial institutions in the UK. I later progressed into management and leadership. Although now my daily work focuses on people and communication rather than software and design, I still use what I learnt during my studies.
Math-Phys taught me precision in thinking and a logical approach to problem solving. I learnt to seek patterns and relationships (or lack of) and view things, ideas, data and behaviour in context before making a conclusion and acting on it, which now enables me assess the risks of my decisions and structure convincing arguments for my bosses, my clients and my team. Realising what really lies at the heart of a problem helps me explain it in simple terms to my colleagues and friends. And I don't get easily fooled by data and charts, produced in increasingly large amounts by every client company I have ever worked for.
I much appreciated the personal approach of the professors at Math-Phys.  Research and teaching goes hand in hand at Math-Phys and even the first year students are taught by the 'big names' in the field. We were all treated as individuals and the professors truly viewed us as colleagues rather than students. It was hard, but it was worth it.
I am glad I spent my late teens and early twenties in Prague. Prague is big enough to offer a variety of activities and lifestyles, yet small enough for people to know each other and know what's going on. You are never bored. You get the city life without the city chaos.
Pavel Podbrdský (Consultant, Adastra Business Consulting)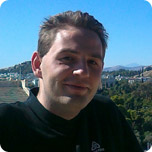 I decided to go into business consulting after I graduated, but I never regretted choosing Math-Phys for doing my master's studies. Although in my current job I do not use much of my theoretical knowledge of mathematics, the school did help me develop many important skills. The most important are analytical thinking, abstraction skills, approaches to the solution of complex problem, identification of the core of a problem and the ability to recognize and disregard its irrelevant aspects.
There is an inherent scientific integrity to mathematics: a mathematical theorem is either true or false regardless of whether we like it or not. I am convinced that our clients appreciate that we bring them an objective evaluation of their problems and suggested solutions, responsibly weigh up the pros and cons, and supply relevant arguments for their decisions, and do not just paint a rosy picture.
Math-Phys gave me an opportunity to take various optional seminars and participate in student competitions. It helped me to develop the ability to formulate thoughts articulately and to capture the substance of the problem so that the other side understands the message. There is a creative environment of clever young people who stimulate each other so as to achieve better performance.
Daniel Kráľ (Professor, University of Warwick)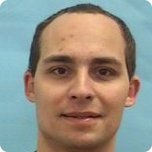 Math-Phys is a brand that students at all Czech universities know well. The school is considered very hard to graduate from. Its students certainly enjoy a level of respect, but some would think of them as kind of strange since you can meet some unconventional fellows there. The reputation that Math-Phys has comes from the fact that its students are required to know "why" in addition to "how". Mandatory courses in the bachelor computer science program include, besides programming, algorithm design and data structures, topics in mathematics and the theoretical foundations of computer science. Though one might argue that some areas of computer science are much stronger at other Czech universities, Math-Phys can prepare one for any career related to computers, be it in industry or academia. I have chosen the latter course and have appreciated the foundations I acquired at Math-Phys.
During the years I spent as a student at Math-Phys I gained a lot of knowledge and many skills, which I utilized later, as well as many nice memories. After graduation and working as a post-doc at TU Berlin and at Georgia Institute of Technology in Atlanta, I spent six more years at Math-Phys, teaching and researching. It has been a joy for me to guide new students on their path to learn how computers work, in a similar way to how I myself was guided as a student. I hope that new students are still able to experience the same great atmosphere I did as a student. Many people extremely passionate for their work simply make Math-Phys a nice place to study.
Jan Rouš (Site Reliability Engineer, Google)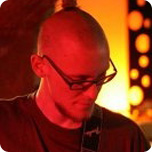 Reflecting on my studies at Math-Phys, I'm somewhat at a loss how to talk about them because the first things that come to mind are all those dramatic situations rushing around in order to gain credits or pass exams at the last moment, trying to get through to the next year of studies by the skin of my teeth. Like many fellow students of computer science, I was soon able to find a part-time job in the field during my studies, which, among other things, resulted in the fact that I had to split my time between work and study, and this was not always ideal for the latter.
Still, I think it was a sensible division of my time. While experience was essential in finding out what it's like to work as a software engineer, designing, writing and above all maintaining software projects, the Faculty first of all provided me with the knowledge necessary to even begin such work. In later years I enjoyed the pleasant scientific setting, an environment where interesting topics were discussed and the fundamentals of my specialization and its theory were explored, all of which gave deeper meaning to that which occupied my mind.
Math-Phys is a great faculty as it provides a wide range of subjects and lectures, starting with practical things like networks, databases, Unix, followed by more theoretical subjects such as artificial intelligence and computational complexity. There are also many interesting interdisciplinary subjects, such as computational linguistics, as well as purely mathematical lectures (cryptography, number theory). Each student is free to mix his or her own cocktail. I appreciated the required portion of mathematics, because it was the most adventurous part of all my studies. On the one hand, some of the exams were really difficult, but on the other hand there were those moments of enlightenment, when I saw something and would remain staring fascinated on account of its sheer ingenuity.
The magic of university studies also comes from many other experiences, such as the "Beánie"(1st year student induction), balls, and all kinds of other activities with fellow students. In this respect, my studies at Math-Phys were great and I made a number of very good friends. I graduated relatively recently and almost immediately was packing my bags to go and work in Ireland, where Google was waiting for me. I have been working there as a Site Reliability Engineer. The work is great, and I think I owe it to Math-Phys that I was prepared for something like this.
Tomáš Tůma (Researcher, IBM Research)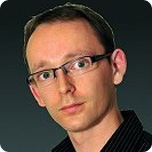 At Math-Phys I studied computer science in the Bachelor's and Master's program. Undergraduate studies began with a number of important theoretical lectures in mathematics and computer science; in later years studies became more specialized according to our chosen direction, which in my case was primarily software development.
In my bachelor's thesis in the field of programming I dealt with algorithms helping give doctors enhanced visibility of blood vessels from three-dimensional CAT scan data. In my master's degree I continued to specialize in Software Systems, which provides a deeper insight into software engineering. One of the most important experiences for me was a two-semester software project as part of a six-member team creating a prototype of a modern medical information system. Just as was the case for my bachelor's thesis, we cooperated closely with a recognized medical institution and thereby gained invaluable experience – and not just of a purely technical nature.
At the end of my master's degree I went on a six-month internship at IBM Research in Zurich, Switzerland, where I wrote a diploma thesis investigating new compression algorithms and their applicability for measuring the performance of modern processors with multiple kernels. Currently I am at IBM Research, working on my doctoral thesis in an interdisciplinary area involving IT, electrical engineering and applied physics.
If I had to assess my experience, the computer science program at Math-Phys is certainly not the easiest way to obtain a university degree, nor is it the fastest way to master the programming language C#. Courses at Math-Phys require diligence and a desire to understand theoretical concepts, while at the same time one shouldn't be afraid of programming. The reward is a broad range of knowledge, independence, and structured thinking, all of which are skills in great demand on the labour market.
Tereza Šimečková (Chairman, MEDIARESEARCH)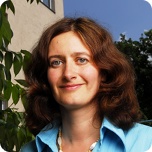 Looking back (after some fifteen years after graduation), I would say that if I had to decide things all over again then I would still choose to study Computer Science at Math-Phys (and Math-Phys would win over studying at the University of Economics or Law School). I often like to say that Math-Phys is a university where one does not need to learn information by heart, but rather one learns to discover the underlying principles.
More than just algorithms, programming techniques and technical details about systems, at Math-Phys I learned to look at issues from a global perspective, to search for connections and seek unusual solutions, to ask myself or others the right questions, to proceed systematically, carry out analysis (or sometimes synthesis), so as to be able to understand what lies behind something, to define inputs and outputs, to find the right paths to take and terminology to be used. Such skills are needed whether you are an analyst, programmer or manager.
Although in my first years after graduating I made a living by programming, the school only helped me indirectly in this regard. More important for the acquisition of professional skills in a specific programming language was self-study, learning from other programmers, and learning by doing. Math-Phys taught me how to learn such professional skills – namely this capacity for self-study. It taught me how one can learn many things from clever classmates or colleagues and how to efficiently obtain information from teachers. And it also taught me how interesting academic theory can be if you discover its practical applications.
Jaroslav Gergič (Vice President of Engineering, GoodData)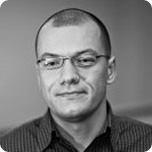 I consider the greatest value of Math-Phys to be the fact that the teaching rests on strong mathematical foundations. Thanks to this, the knowledge and skills acquired during study there do not age as rapidly as the skills obtained at "practically" oriented schools. This is particularly important in the field of IT, which is evolving at such a breakneck speed that superficial knowledge of specific systems and implementations becomes obsolete in a matter of months.
A student at Math-Phys has the opportunity to learn the skills of abstraction, generalization and mathematical reasoning, which are, in my opinion, key abilities necessary for the successful design and application of complex systems.
In connection with the above, I consider that, paradoxically, the greatest weakness of Math-Phys is precisely the pedagogical approach to building those mathematical foundations: when I was struggling with analysis, algebra and other compulsory subjects in the first years of studies, I would have never dreamt that almost 15 years later I would regularly attend the Department of Algebra due to the necessity of laying a mathematical foundation for our software system and also that I would really enjoy algebra and have my eyes opened anew.
As for me, the fact that I was working part-time from the second semester helped me a lot during my studies. The solution of practical problems provided a counterpoint to theoretical studies at Math-Phys, and allowed me to recognize the usefulness of certain theoretical topics, to which I gave the proper attention. I won't hide the fact that it was challenging, and sometimes exhausting, but I still think that this combination of work and studies was ultimately beneficial.
Stanislav Kozina (Red Hat)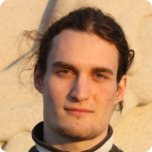 In our country there are several interesting schools where you can study computer science. Many have beautiful new buildings, modern laboratories and new equipment in the classrooms. The latest programming languages and tools, the latest products of the world's firms are taught there. Math-Phys, fortunately, doesn't belong among them; it doesn't look, from the outside, so "beautiful" as the other schools. It teaches instead how things work from the inside, knowledge that will not change over the next few years.
The modern technologies of today's IT world include dynamic programming languages, Internet applications, source control systems and distributed applications. Most of the tools are not even ten years old and they are already being replaced by new products. But what is better about these new tools? Long ago there were interesting dynamic languages (Smalltalk 1980); TCP/IP (1974) is still used for the net; and there was even an entire distributed operating system (Plan 9 in the 1980s).
To deal only with the latest trends does not make sense because they are constantly changing. Math-Phys teaches instead how things work, starting with mathematics, extending through the theory of programming languages, and up to possibilities of operating systems and hardware – and teaches it pretty well. There are not many schools that can accurately select those things you can count on not to be out of date in three years. It is demanding; it's sometimes difficult, but it is worth it.
Each time I meet a new guy at interviews I realize how much I learned during my studies, and how important all that knowledge is. At school everything looked like a boring (and difficult) theory, but once I came face to face with a real big software project understanding all these principles was most essential. On the other hand, the technologies used (such as programming languages, databases etc.) are completely out of focus. These days I can finally appreciate how much Mat-Phys gave to all its students.
Jan Kára (Linux Kernel Developer, SUSE Linux)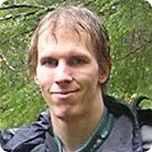 I started at Math-Phys in 1998 and spent nine pleasant years doing master's and later doctoral studies. During this time I appreciated the accommodating approach of my teachers, who always treated me as a partner, and the good relations students had with one another. I also had a lot of fun organizing events such as summer schools, mathematical olympiads, and seminars for high school students.
Also interesting were visits to departments abroad and participation in international conferences, which Math-Phys enabled me to attend already during my master's studies and to a generous extent during my doctoral studies.
After graduation I decided to work at SUSE Linux as a developer of the Linux kernel. Although I studied a theoretical specialization (corresponding to today's field of Discrete Models and Algorithms), my studies at Math-Phys have provided me with much even for my present job. The most valuable thing that I learned is the ability for exact logical thinking and the analysis of problems.
Another big benefit for me is the expanded outlook obtained during my stays abroad. Finally, I mustn't forget to mention the excellent knowledge acquired in algorithms and mathematics, which often saves me time when solving problems.
So, if I had to summarize, Math-Phys really gave me a lot for my present life.
Evelina Gabašová (PhD student, University of Cambridge)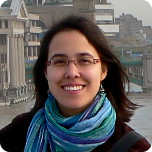 What I appreciate most in retrospect from studying computer science at Math-Phys is the solid foundation it gave me not only in computer science and programming, but also in mathematics. These foundations helped me get a place without any problems on the annual master's program in Machine Learning at University College London, one of Britain's top universities. Only eight students out of seventy applicants for this subject were accepted, most being rejected due to insufficient knowledge of mathematics. This branch of artificial intelligence is at the interface between statistics and computer science. On the other hand, students with only a mathematical education had problems with the implementation of efficient algorithms. Math-Phys gave me a good grounding in both fields.
When I compare studying at Math-Phys to studying in the UK, I especially appreciate the relaxed and informal atmosphere that reigns at Math-Phys. Personally, I think Math-Phys is the best place to study computer science in the Czech Republic. The good foundations obtained at Math-Phys helped me during interviews for doctoral studies in bioinformatics at the University of Cambridge. The supervisor of my computer science doctorate has a high opinion of computer science at Math-Phys.
I'm glad computer science at Math-Phys is not reduced to teaching programming. Math-Phys provided me with a sufficient understanding in many areas of computer science, and thus helped me find the discipline that I wanted to pursue.
Jakub Černý (Product Manager, Seznam.cz)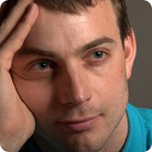 What will it bring, if one graduates from Math-Phys? Why start? Only by looking back can I assess what I learned thanks to Math-Phys.
At Math-Phys one learns a lot of things without realizing it. A person will become a mathematician. Study and research provide one with enough practice so that logical and analytical thinking – making conclusions based on facts, not on unsubstantiated "lemmas" – gets under one's skin. The ability to study more complex algorithms, which a person needs but still doesn't know anything about, is also important.
Another important benefit of these studies is the ability to clearly present your ideas. Only now do I realize the huge benefit of the Combinatorics and Research seminars and also of the Spring Schools of Combinatorics, which are organized by the Department of Applied Mathematics (KAM). And, another thing which leaves its impression is the lovely, supportive atmosphere of KAM, which fosters one's creativity.
If you want to know what is important for your future career, see the requirements for applicants at Google. You may be surprised how broad a knowledge of algorithms and data structures they require, and also how much emphasis they put on communication skills, teamwork, and the ability to present your ideas.
Jakub Jermář (Software Engineer, Avast)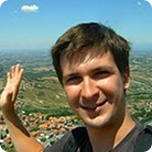 Math-Phys gave me knowledge and experience, and taught me analytical thinking and a systematic approach to problems, thanks to which I can solve even the most difficult tasks. Math-Phys took quite a lot in nerves and time, because the studies there were challenging, and some of the subjects are difficult to handle by a start-finish method, especially if one is not a strictly studious type and has other interests.
Coming from Prague, I thought that from the perspective of my own studies it was preferable to live in a dormitory because, as is well known, more heads are better than one, and the constant presence of other students creates a favorable learning environment.
I chose Math-Phys because I wanted to penetrate the mysteries of software systems, and can declare my choice to be an excellent one. Specifically, I'd like to sing the praises of the Software Project class, where students work for a long time in a small team and by its joint forces create interesting technical projects, sometimes of epic proportions.
Michal Šrajer (Chief Happiness Officer, Inmite)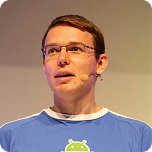 New technologies come and go, and I have benefited greatly in my present work from what I learned at Math-Phys, even though I currently use completely different tools and deal with seemingly very different tasks.
I am very glad that I chose Math-Phys for my university studies. It certainly wasn't always a walk in the park, but when I look back at my studies from this short distance, I'm really glad that I honestly got through everything — including subjects which at the time seemed to be far away from computer science (such as mathematical analysis, of high repute). Those subjects gave me a much-needed and very stable foundation in logical reasoning and abstract thought for the solution of complex problems.
During my studies I often did other work, either in commercial companies or on my own projects. To succeed in the role of a software engineer/analyst was relatively easy thanks to the insight and knowledge I acquired. Now I work more in the role of a manager in the fast-growing company Inmite, which I also co-founded. Even here, in deciding, planning, or adapting to new or unexpected situations, I very often utilize what I learned at Math-Phys.