Matfyz leads a prestigious Marie Skłodowska-Curie training network
October 1, 2021
A Matfyz-coordinated research project in the prestigious Marie-Skłodowska Curie programme of the EU is celebrating its 1st anniversary. The PRIME (Predictive Rendering in Industrial Manufacturing) project, which started in October 2020, brings together a multi-national consortium to work on image synthesis which is so accurate that it can be used for reliable prediction of object appearance. Alexander Wilkie, the head of the Computer Graphics Group at the Faculty of Mathematics and Physics, managed to secure funding for this project in a very competitive call, where only 8,9 % of proposals were funded. PRIME was also the only newly awarded ITN last year which is led by a Czech institution.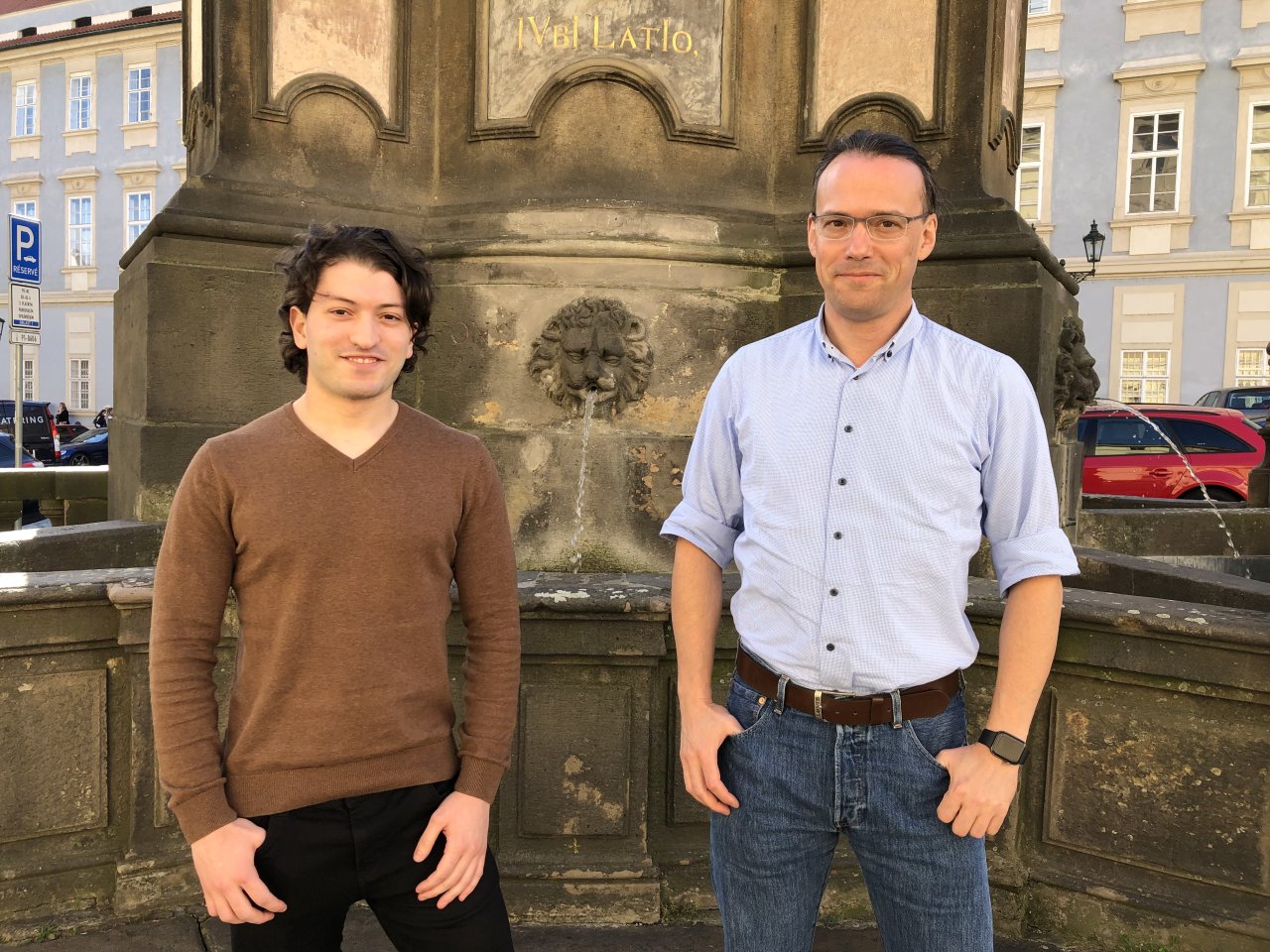 The project lead A. Wilkie (on the right) and the new team member M. Hafidi near the Matfyz builing in Prague
PRIME is an Innovative Training Network (ITN) for 15 talented doctoral students in computer graphics, with the goal of them becoming senior researchers in this emerging technology area. Charles University, the project coordinator, is working together with world-class universities in the area of Computer Graphics: University College London (UK), DFKI (DE), Universidad de Zaragoza (ES), Imperial College London (UK), Linköpings Universitet (SWE), Danmarks Tekniske Universitet (DK) and Friedrich-Alexander-Universität Erlangen-Nürnberg (DE). Additionally, the graphics company Luxion (DK) founded by Academy award winner Henrik Wann Jensen is a non-academic project beneficiary, and also hosts two of the ESRs. The young researchers will gain experience from collaboration with leading companies and research institutions that use such technologies in practice, and which are partners of the project. These include Adobe, Ikea, Weta Digital, Chaos Software, Procter & Gamble, Carl Zeiss, Maxon, IST Austria, and the Czech Metrology Institute. The fellows will visit these partners for secondment visits of a few months each, according to a personalised training plan specifically created for each of the ESRs.

PRIME is a 4 year project, within which young researchers can be employed for a maximum of 3 years. Charles University hosts two of the ESRs (early-stage researchers), and the first one arrived in Prague in May. "I look forward to growing professionally along with the project and contributing to its success. I am glad to be here – Prague is one of the greatest cities in terms of peace and mutual respect. Moreover I am pleased with its prompt and punctual public transportation," says Mohcen Hafidi, a young talented researcher from Algeria. His work focuses on Predictive rendering of wooden materials for reliable prototyping in the woodworking industry. The topic of the second student's work will be Predictive rendering of fluorescent materials.
Unfortunately, due to the COVID-19 pandemic, Prague could not host the originally planned project kick-off conference last year, nor the first in-person training event for the young researchers: so these were held online instead. "However, we will make up for it with an upcoming meeting in Prague in December: we expect this event not only to meet the administrative requirements of the European Commission and provide an effective training for our ESRs but also to compensate the project participants for all the months of COVID-related lockdown by having a meeting in beautiful Prague in the pre-Christmas period," adds doc. Wilkie. "The remainder of the project meetings will be held at other universities in the coming years as planned: but it was important for us that the participants have at least one face to face meeting in the home town of Matfyz."
For more information about the project visit prime-itn.eu.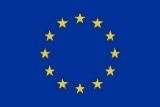 This project has received funding from the European Union's Horizon 2020 research and innovation programme under the Marie Skłodowska-Curie grant agreement No 956585.
Press Release