Matfyz involved in URBI PRAGENSI
January 12, 2018
The project supported by Operational Programme Prague – Growth Pole of the Czech Republic analyses and also simulates climate or weather conditions in our capital. Thanks to this project the quality of life of Prague citizens will improve.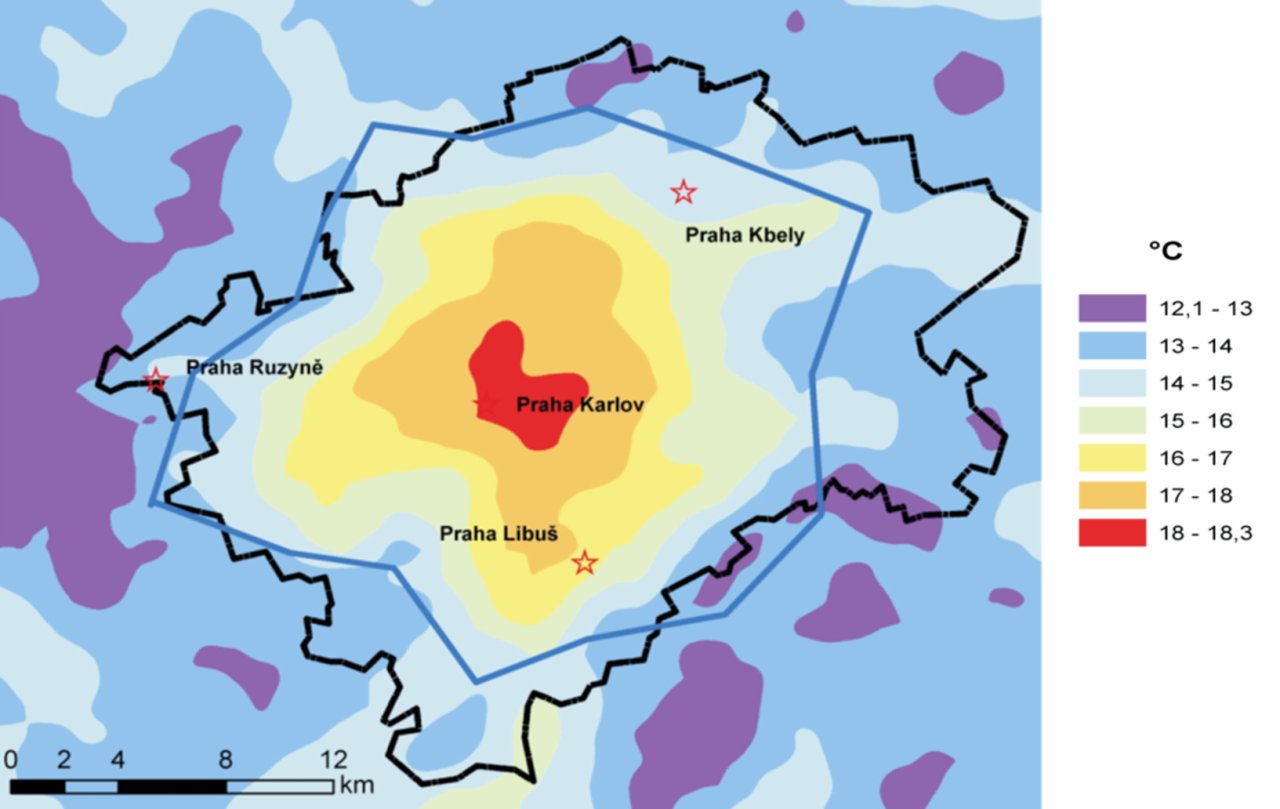 The 1st of January 2018 was the day when the new project which solves the problems of the thermal island of Prague as a part of the Operational Programme Prague – Growth Pole of the Czech Republic called URBI PRAGENSI (Urban Development of weather forecast, air quality, and climate scenario for Prague) was launched.
The Faculty of Mathematics and Physics was represented by the Department of Atmospheric Physics, the coordinator Dr. Tomáš Halenka. This team is completed by teams of the Institute of the Computer Science of the Czech Academy of Sciences and also Czech Hydrometeorological Institute.
Within two and half years this project of nearly 30 mil CZK value will contribute to the transfer of current knowledge and possibilities of simulation of atmospheric processes into the real practice of solution making and strategic planning of the city development. The results of this project will be applied in adaptation and mitigative remedy, which is necessary to be made considering the running climate change and rising influence of the city environment of many aspects of Prague citizens' lives.
This project will connect experts of different fields of study. It also supposes significant improvement computational possibilities that are necessary for making the topics of interest real.
One of the main aims of the project is to provide the capital of Prague with the forecast in high resolution of one kilometer including the impact of urbanization. The need of the specific and exact forecast is especially important during the period of extreme heat waves. This forecast is followed by the air quality also in high resolution.
Next aim of this project is the analysis of the impact of the climate change on the quality of the conditions of the city environment with the use of regional climate simulations in high resolution. The data collected will provide us with the list of the effectiveness of the prepared adaptation and mitigative remedy. These models will later be used during the strategic plans of city development making.
The last aim of this project is to give us tools for problem solutions of so called hot-spots, particular locations with severe problems. It could be the quality of the air, or reorganization of some places according to the heat load of the thermal island. In these cases the problems are usually interconnected.
The results of URBI PRAGENSI will improve the quality of life of all Prague citizens in the long term and almost immediately will bring applications of advanced computational methods into practice. The project also proves that the environment and technologies are no longer enemies but allies.
doc. Tomáš Halenka & OPMK