E-mail in Karlín
Table of contents:
Access to e-mail via webmail
Please note before clicking on any of the webmail applications in the table below:
There is only one mailbox, different applications differ only in the way you view and work with it.

You can use several different apps to access your mail (even simultaneously), e.g. you can use RainLoop on your mobile and SquirrelMail on your PC.

Each application has its own settings, e.g. address book (contact list) or subscribed folders. So a change made in one app (e.g. adding an address to the address book or changing the colours) will not be reflected in the other app.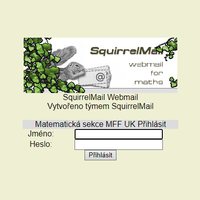 The latest version modified for the environment in Karlín.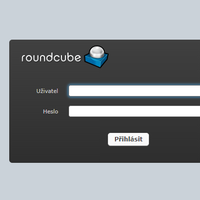 Roundcube is a more modern client than SquirrelMail.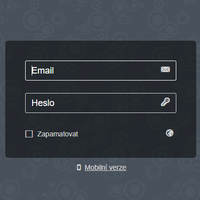 Modern client similar to Gmail - adapted for use on mobile phones. There is a demo version on the creators website.
Configuring IMAP and SMTP
These are the settings for IMAP and SMTP clients (Thunderbird, Outlook, Icedove, Mail, ...)
IMAP (incoming mail)
Server: imap.karlin.mff.cuni.cz
Port: 993
Security (encryption): Yes (SSL/TLS)
Logon information: for Karlin account (login e.g. novak)
SMTP (outgoing mail)
Server: smtp.karlin.mff.cuni.cz
Port: 465
Security (encryption): Yes (SSL/TLS)
Logon information: same as for incoming mail
If you have any comments, uncertainties or questions, please do not hesitate to contact the network administration (tel. 3206, 3237 or 3216).
Automatic Out of office replies
Use the following procedure to set up an automatic Out of office reply (e.g. due to a vacation):
Go to https://www2.karlin.mff.cuni.cz/network/vacation/ and log in with your Karlin account (i.e. with the same login and password as to your email).
Select the period after which the auto-reply should be sent: first click on the day in the calendar to select the start date, second click on the day in the calendar to select the end date (you can also select the same day) - the selected period will then be highlighted. If you make a mistake when clicking, you can correct the period by clicking again (the first is the start, the second is the end).
In the "Subject" and "Message" fields, type the subject and the text of the automatic reply.
Save the settings by clicking "Submit" button - a confirmation will then appear at the top of the page confirming that you have set the autoresponder for the selected period.